REFRESH, RECOVER and REVIVE - sounds like a wishlist for your upcoming holiday!
In preparation for the launch of our new online store, we are updating our consumable brand names to make it easier for you to order. These new product names are more descriptive and easier to remember.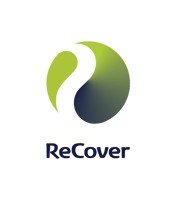 The ReFresh range includes all products for airborne dust and odour suppression, while the ReCover range includes all topical and foam-cover products for dust and odour control. Finally, the ReVive range includes all bio additive products for enhancing wastewater treatment. This full range of consumable products can be purchased through our new online store.
Below is a list of our most popular consumable products showing the previous brand name and the new brand name.
They're the same excellent products, with even better brand names!
| | | |
| --- | --- | --- |
| Previous Brand Name | New Brand Name | Type |
| ODA301 Classic Super Concentrate | ReFresh ClassicSuper | Odour & Dust Suppressant |
| ODA304 Classic | ReFresh Classic | Odour & Dust Suppressant |
| ODA309 ClassicValue | ReFresh ClassicValue | Odour & Dust Suppressant |
| ODA314 Citrus | ReFresh Citrus | Odour & Dust Suppressant |
| ODA324 New Mown Grass | ReFresh New Mown Grass | Odour & Dust Suppressant |
| ODA334 Fresh Linen | ReFresh Clean Linen | Odour & Dust Suppressant |
| ODA344 High Temperature | ReFresh High Temperature | Odour Suppressant |
| ODA500 Odourless | ReFresh Prime | Dust & Odour Suppressant |
| ODA620 Odourless | ReFresh Ammonia | Odour Suppressant |
| ODA632 Odourless | ReFresh Sulphide | Odour Suppressant |
| BioZero | ReFresh BioZero | Biological Deterrent Additive |
| SubZero Antifreeze | ReFresh SubZero | Antifreeze Additive |
| DustLess | ReCover DustLess | Dust Suppressant |
| FoamCap | ReCover FoamCap | Surface Foam Cover |
| OdourCap | ReCover OdourCap | Surface Foam Cover |
| MNB | ReCover OdourCap Active | Surface Foam Cover |
| MNC | ReVive BioWaste | Biological Stimulant |
| MNS | ReVive Wastewater | Biological Stimulant |
| BN | ReVive BioNutrient Liquid - for BioReactors | Liquid Bacterial Nutrient |
| BP500 | ReVive NitrifierNutrient - for BioReactors | Powdered Nutrient for Nitrifying Bio-Augmentation |
| BR | ReVive BioAugment Liquid - for BOD Reduction | Heterotrophic Bio-Augmentation |
| EB200 | ReVive BioAugment 200 - for BOD Reduction | Powdered Heterotrophic Bio-Augmentation |
| EB1000 | ReVive BioAugment 1000 - for BOD Reduction | Powdered Heterotrophic Bio-Augmentation |
| FR | ReVive BioAugment Liquid - for FOG Reduction | FOG-degrading Bio-Augmentation |
| HC | ReVive BioAugment Liquid - for Hydrocarbon Reduction | Hydrocarbon-degrading Bio-Augmentation |
| NE2000 | ReVive NitrifierSuper - for Ammonia Reduction | Nitrifying Bio-Augmentation |
| NE200 | ReVive Nitrifier - for Ammonia Reduction | Nitrifying Bio-Augmentation |
| SA2 | ReVive Wastewater Settlement | Wastewater Settlement Aid |