You'll no doubt agree that it's hard to get budget approval for purchasing anything new, let alone the latest model with all the bells and whistles. However, that may be just what you need to get the job done.
And even if you are fortunate enough to be able to purchase just what you need and when you need it, we live in such a fast-paced world that it is hard to keep up to date with the latest developments. Products are constantly being improved and updated, and today's best or most popular product soon becomes a mere benchmark for others to improve on.
This makes it near-impossible to always have the best product, the most cost-effective solution or even just the latest model. Unless.... you hire.
It is quite likely that you will be weighing up whether to hire or buy very soon. Whilst there's nothing new about hire, the numerous benefits are often forgotten. That's why we've compiled the top 10 reasons for hiring, not buying, your next piece of equipment.
1. Cash Is King
Purchasing means large capital outlay. With hire, there are no large upfront costs; the costs are spread out over a period of time and can be budgeted for on each project. This means that you can free up capital for investing in other revenue-generating activities.
2. One Size Doesn't Fit All
No two projects are the same. Hiring gives flexibility - allowing you to have modern equipment that is perfectly suited to the needs of each project. If you purchase equipment, it may not be up to the job on some projects and may be an overkill on others.
3. Storage and Logistics
With the price of land at a premium, storing your own equipment could cost more than you realise. And transporting it between storage and live projects becomes your responsibility too. With hire, this can all be done for you.
4. Try Before You Buy
Why invest in equipment and find out too late that it's the wrong tool for the job? Only once you're sure you've made the right choice will you have the confidence that you are making a sound investment. Hiring allows you to make sure that the equipment does exactly what you want it to do - and if it doesn't, you can easily try something else.
5. Overcome Spend Approval Limits
You may have identified the need for specialist equipment on a project, but you haven't got the authority or budget to purchase it, or you simply feel that you cannot justify the expenditure. The much lower, short-term cost of hire removes these barriers entirely.
6. Only Pay For It When You Need It
Capital equipment frequently has a lower utilisation rate than is realised. When the utilisation rate is above 60-70%, then it may be a worthwhile investment. But anything lower than this, and the more cost-efficient solution may be to hire. This way, you only pay for it when you need it.
7. The Best of the Best
Whilst you can't always justify purchasing a top-of-the-range model, hire companies are often obliged to do so to meet market demand. If you do purchase new equipment, you may have hardly got started with it before a new model is released. With hire equipment you can always ask for the latest model, allowing you to enhance your reputation and carry out projects to a high standard.
8. Safeguard against Market Fluctuations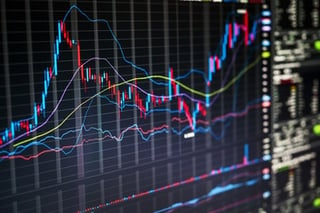 Construction accounts for around two-thirds of the plant hire market. This market is volatile and affected by many different factors, meaning that equipment invested in this year may not be needed 3 years down the line. If for any unexpected reason market conditions deteriorate suddenly, then hire equipment can always be returned.
9. Maintained & Ready to Go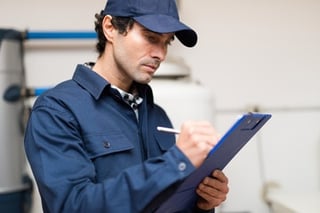 Hire equipment will always be in perfect working order: serviced, tested, cleaned and ready to go. And if you do have any issues, it can be swapped out or attended to by a specialist engineer. So, with hire equipment on a maintenance package, there is no need to worry about having the skill, time or resource for maintenance and repair.
10. Easier on Your Finance Department
It is often easier for accountants to manage hire transactions than asset purchases. Plant hire allows easy budgeting and cashflow projections, and costs are 100% tax deductible. Maintaining asset registers, and calculating depreciation and taxation are all cumbersome and time consuming.
Think Hire...
So, next time you're considering a purchase, have you really thought through the long list of benefits that come with hiring?